Fang dine kunders opmærksomhed med freestyle fodbold!
Har du brug for noget helt specielt, der kan bruges til at fange dine kunders opmærksomhed i en TV-reklame, til en messe eller noget helt andet? Kontakt os og lad os sammen finde ud af, hvad du helt præcis har brug for. Vi tilbyder individuelle løsninger på alle opgaver, og giver med glæde et uforpligtende tilbud!
Har du et event der ikke passer til beskrivelsen?
Kontakt os og beskriv dit event for os, samt den opgave du gerne vil have, at vi skal udføre! Freestyle fodbold er populært og ideelt til næsten alle sammenhænge, herunder:
Halvlegsshows
Byfester
Åbningsceremonier
Jubilæumsfester
Festivaller
Meget mere!
Ring os op eller skriv til os gennem kontaktformularen her på siden!
Hvad siger vores kunder om os?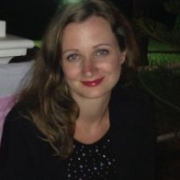 Thanks for the wonderful collaboration during Women Deliver. I think we had some good engagement around the booth and had good visibility in the different concurrent sessions with the freestylers. Thanks to Lars and Simon for representing us so well. Good job you guys!